---
Mark your calendars now for the next lunchtime love (free Q&A): Monday, June 5 at noon Eastern. Call-in details to follow.
We'll be talking more about how to say that little word that is SO HARD to utter sometimes…"no." Of course, we take any and all questions, too!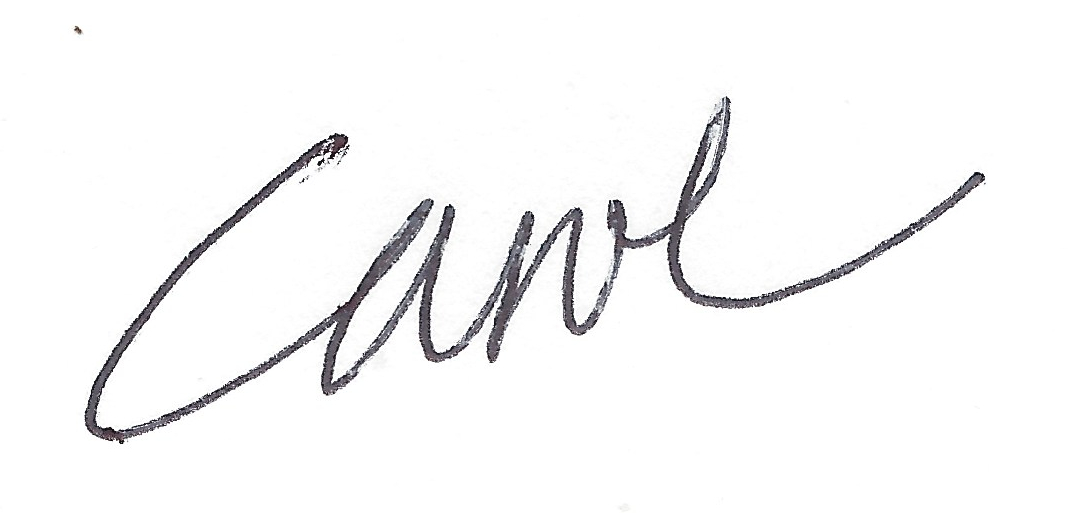 - Carol Williams
How to Say "No" and… …get more done…get promoted…be respected…allow the OTHER person to feel good...

Sound impossible? It's not. We'll do a deep dive into this topic on 6/5 but for now, let's get started. Here are some of the questions and/or feelings you may have:
I have so much to do, and so little time. I want to be more efficient!
I want to balance my work life and my home life.
My boss keeps asking me to switch projects and/or stay late. I want to be valuable but I am starting to get a bad taste in my mouth. How do I stand up for myself and not get in trouble?
With these 3 examples and more, you can turn your work life around so that you are:
getting more done in less time
eating dinner with your family again (without your phone)
earning respect from others; even your (difficult) boss.
"What you don't do determines what you can do."

- Tim Ferriss, author

Want More?
Schedule a complimentary 40-minute discovery session here.
Did someone forward you this newsletter? You can get your own subscription here.
Have any questions, comments or concern? Leave a note to Carol.
---
Carol Williams
Efficient Productivity Systems