---
Note from Carol - Productive R&R in August?
Mark your calendars now for the next lunchtime love (free Q&A): Monday, August 7 at noon Eastern. Call-in details to follow.
Are you feeling conflicted? Are you asking, "how do I keep my business humming while I *relax* for a change?" We'll answer this one, and, of course, we take any and all questions, too!
Please note: This is *not* a "Webinar". This is an interactive, video (or call-in) show. While it's not *mandatory* to participate, you'll receive much more value this way. So bring your lunch AND get ready to roll up your (short) sleeves!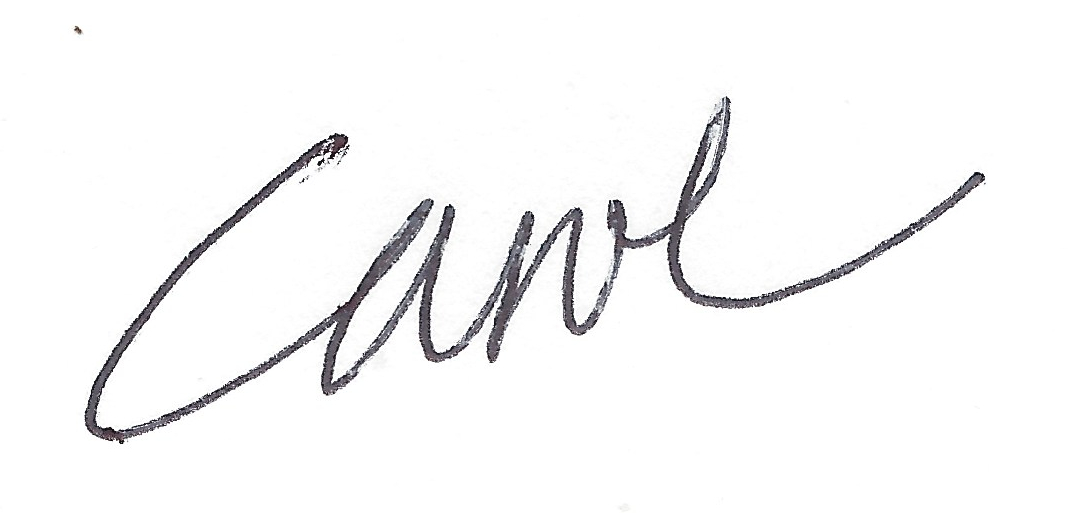 - Carol Williams
Summertime…and the livin' is easy….3 steps to living peacefully; conflict-free.

Or is it? Does your life change in summer? Mine sure does. With two very active children, our schedules are impacted by this change in routine. I have a teenager now, who does not drive…so….we have THAT plus "various" camps, plus vacations, long weekends, time at the beach, visitors…it seems so hard to actually WORK sometimes! Am I the only one?
Let's start here- we'll start in this article and keep this conversation going on our August call...
What are your expectations for the summer (overall)?
What are your work goals? Your personal goals?
How do you plan and prepare for the fall and winter, which will be here SO soon? What might get in the way of a smooth transition to the autumn season?
So much of the clutter in our minds begins with a lack of clear exceptions. And, while the solution to this may seem simple, when we are in the clutter of unclear expectations or conflicted goals, the solution can fade so far into the background that it becomes un-seeable.
"Peace is not the absence of conflict, it is the ability to handle conflict by peaceful means."

- Ronald Reagan

Want More?
Schedule a complimentary 40-minute discovery session here.
Did someone forward you this newsletter? You can get your own subscription here.
Have any questions, comments or concern? Leave a note to Carol.
---
Carol Williams
Efficient Productivity Systems