Make your worklife smoother and more productive with EpS: Simply Successful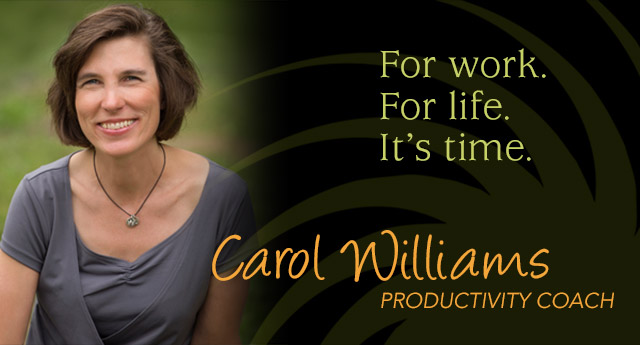 Note from Carol
Mark your calendars now for the next lunchtime love (free Q&A): Monday, October 2 at noon Eastern. Call-in details to follow.
We'll be learning how to procrastinate. I know you are all UBER achievers, so I thought I'd switch this one up. Right? (Do I have your attention yet?)
Please note: This is *not* a "webinar" - this is an interactive, video (or call-in) show. While it's not *mandatory* to participate, you'll receive much more value this way. So bring your lunch AND get ready to roll up your sleeves!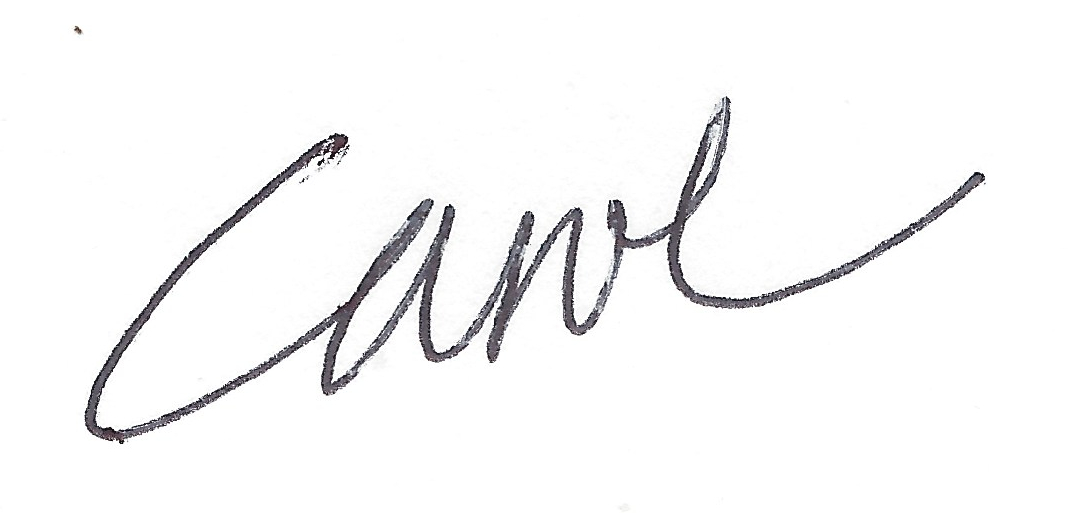 Carol Williams
Efficient Productivity Systems
---
Featured
Art
icle
Picking Procrastination Instead
OK, Seriously? No, I am not really saying that all day every day you should do as my teenager does, eating skittles, drinking Dr. Pepper and watching Rick and Morty. (What? You don't know who that is? Good!)
I *am* saying that procrastination really does have a purpose. It protects us from the unpleasant. Right? And our bodies and minds are hard-wired to avoid Danger.
Ask yourself, is that meeting dangerous to my health? Is that project going to kill me (no, really). When you find yourself laughing, guess what! You have overcome the villain that is procrastination. You may even want to name him (or her).
Once you put Patty Procrastination back in her corner, you can come back into your quest for Productivity Greatness. I'm doing the 5 Ways to Get a Lot More Done in a Day webinar on Nov. 2nd, so, let Patty have her fun now and push her aside for Peter Productivity to take over! Here is a preview of what you will see and learn in our webinar on NOV. 2: PREVIEW
And of course tune in 10/2 at noon, this is a freebee - and it's all about YOU and YOUR QUESTIONS and chasing YOUR procrastinating tendencies out the door! Don't procrastinate? Liar.
See you there!
---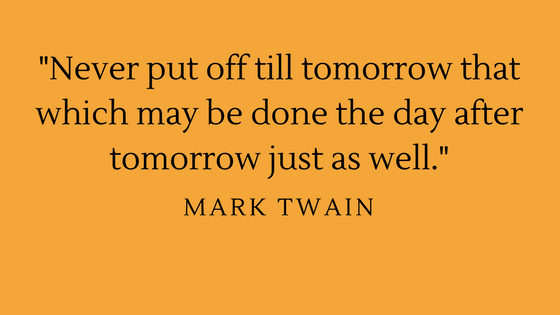 ---
Want More?
Schedule a complimentary 40-minute discovery session here
Did someone forward you this newsletter? You can get your own subscription here
Have any questions, comments or concern? Leave a note

for Carol
---
Copyright © 2016 EpS - Efficient Productivity Systems