Make your worklife smoother and more productive with EpS: Simply Successful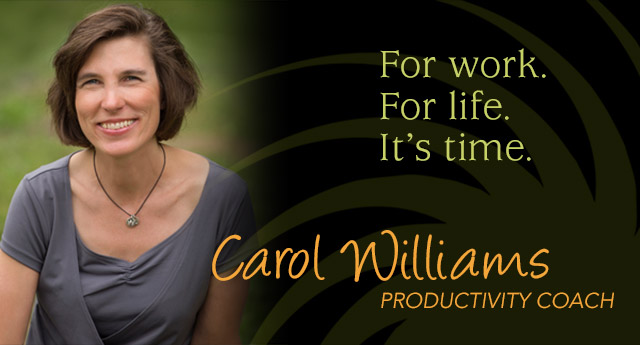 ---
A note from Carol
Dear Carol
Mark your calendars now for the next lunchtime love (free Q&A): Monday, November 6 at noon Eastern.
We'll create the year-end season you really want for a change. For real.
Wherever you are, we'll meet you there. Let's start with lunch. Who's bringing the squash soup…?
===================
Date: Monday 11/6/17

Time: 12pm to 1pm Eastern Add to Google Calendar.

Topic: Holidays: Horrific or Happy?

Call-In: Join from PC, Mac, Linux, iOS or Android: https://zoom.us/j/100931638
Or iPhone one-tap (US Toll): +14086380968,,100931638# or +16465588656,,100931638#
Or Telephone: Dial: +1 408 638 0968 (US Toll) or +1 646 558 8656 (US Toll)
Meeting ID: 100 931 638
International numbers available: https://zoom.us/zoomconference?m=nnesMPDL-Vw-wwfBqI0wPptAI2TvTXUE
And yes, feel free to tell others in your company to join in. Bring a sandwich, salad, or soup, and a great attitude. Roll up your sleeves, smile, and join us with a little Lunchtime Love.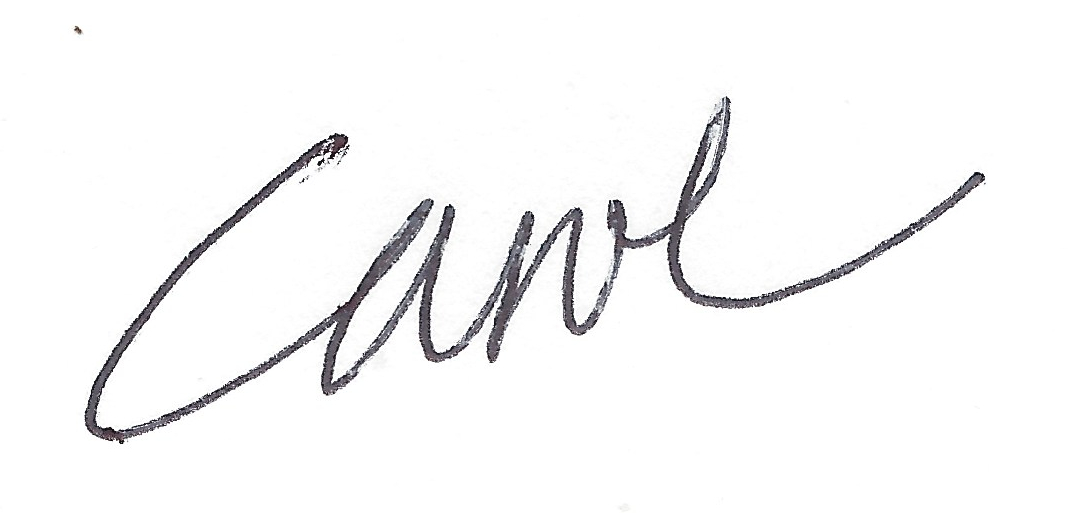 Carol Williams
Efficient Productivity Systems
---
Featured Article
Last week we went through 5 steps toward holiday happiness. Today I want to challenge you. What is your picture of the holiday, and what is your Plan B?
For example, perhaps you plan on hosting the Dinner for 10 and everything is made from scratch. To get organized for this, you pre-make some items. You pre-measure some items. You plan a shopping day. All of this planning will surely have you organized, and allow you to now relax on the couch, rather than slaving in the kitchen while others relax and chat. Right?
Maybe.
What if you re-framed your idea of perfection? What if you allowed a Plan B? Could you buy some holiday pies by the most yummy baker in town where they make fresh organic goodness? Does that baker also do any kind of holiday breads or fixings? When you allow yourself the flexibility of Not.Being.Perfect.All.The.Time….you allow yourself the freedom to do what you truly want.
Success follows. More ease and happiness follows. A deeper level of growth is achieved. Here are some definitions to note:
Frustration = Unhappiness.
Alignment and Ease = Happiness.
If you buy into those two definitions, it follows that you'd seek activities and opportunities to provide alignment and ease. To do this, though, you need to be really self-aware. And that takes practice. JUST SELECT A DARE TO DREAM SESSION…NOW….
BOOK
And in the meantime, let's love ourselves up on the November call! See you 11/6 at noon Eastern!
Add to Google Calendar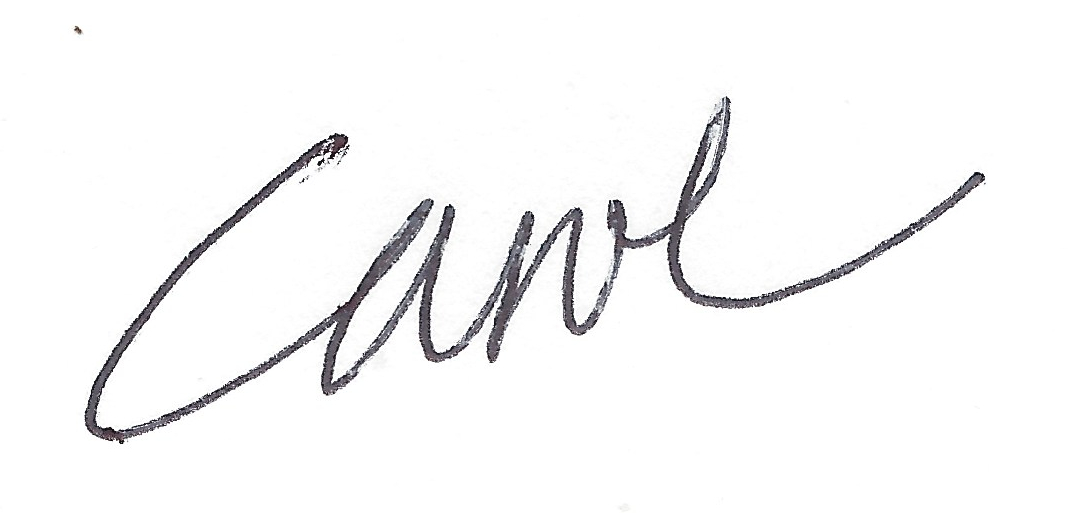 Need more time in your day?
Be sure to tune into this webinar, 5 WAYS TO GET A LOT MORE DONE IN A DAY, by me and run through Lorman.com. Here's more info and a 50% off promo code Tune in Nov. 2 at 1pm Eastern" preregistration required.
Super Productivity Gift idea
Does your Happiness Dream include no more backaches? I have stood at my desk for years, especially as a designer. Now, the research supports me in this! Check out these standing desks:
https://www.reviews.com/standing-desk/
---
Copyright © 2016 EpS - Efficient Productivity Systems